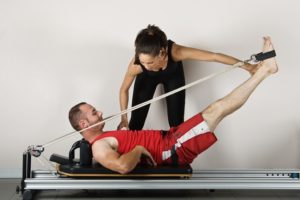 We offer one-on-one physiotherapy-inspired training sessions, specifically tailored to assist with a range of individual physical health and fitness needs.
An effective combination of physiotherapy treatment, functional isolation training and exercise based therapy.
In the comfort and privacy of our equipped on-site gym including the reformer. 
The physiotherapist will formulate a personal exercise programme in keeping with your fitness goals and physical requirements – providing you with undivided attention during your workout to ensure excellent end results!